Ali Davis, DPM, FACFAS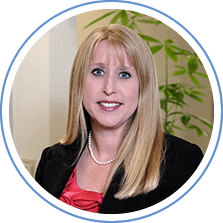 Ali Davis, DPM, FACFAS
Dr. Ali Davis has a stellar record in the field of Podiatry. She has been board certified since 2011 in Foot and Ankle Surgery by the American Board of Foot and Ankle Surgery, and board certified in Wound Care since 2017 by the American Council of Education and Testing.
After practicing in one of the largest private practice multi-specialty groups in Kansas City for 10 years, Dr. Davis decided to embark on a solo practice to offer even better care and service to her patients.
Dr. Davis graduated from Simpson College in Iowa with a Bachelor's degree in Biology and attended medical school at the University of Osteopathic Medicine & Health Sciences, in Des Moines, Iowa receiving her Doctor in Podiatric Medicine and Surgery. She performs over 300 procedures per year and stays up to date on the latest treatment options for foot pain. She is also serves as a Principal Investigator on many ongoing clinical trials.
In her spare time, Dr. Davis enjoys gardening, bicycling and watching her sons, Gino and Enzo play sports.
Her husband, Micah, is a Physician at the VA Medical Center in Kansas City, MO.
She is on performs surgeries at Menorah Medical Center and the Mid America Surgery Center.
Dr. Davis offers the latest treatments on ingrown toenails, bunions, neuromas, hammertoes, achilles tendon pain, heel pain as well as other foot conditions at her office in Overland Park, Kansas.
Board Certified, American Board of Podiatric Surgery, 2011
Fellow, American College of Foot and Ankle Surgery, Since 2011
Board Certified, Academy of Physicians in Wound Healing, 2017
Professional Societies
American Podiatric Medical Association
American College of Foot and Ankle Surgeons
Kansas Podiatric Medical Association
Our Staff
Nae
Nae has over seven years of healthcare customer service as a Scheduler and Receptionist, with special interest in medical office administration and patient care engagement. She is currently completing her Bachelor of Arts in Human Services degree and Human Resource Management certification at Columbia College. She resides in Kansas City, Missouri with her four dogs Rondo, Brandi, Rico and Tori and enjoys sports.
Lauren
Born and raised in Kansas City, Lauren attended Sumner Academy of Arts and Science and later graduated with a diploma in Medical Assisting from Rasmussen College in Overland Park. Dr. Davis's Medical Assistant for nearly two years, she enjoys having lively conversation and takes a gentle approach to ensure the comfort of each patient. Outside of the office, Lauren enjoys watching her daughter play soccer, attending music & sporting events and trying new restaurants.
Christy
Having previously worked for one of Kansas City's largest multi-specialty practices Christy has over thirteen years of medical billing and business office experience. Understanding the constantly changing healthcare system can be challenging and she enjoys figuring out how it all works from start to finish while learning new things along the way.
From the KC area she enjoys local events and activities such as going to sports games, concerts, and exploring different parts of the city like The Arts District and River Market with friends.